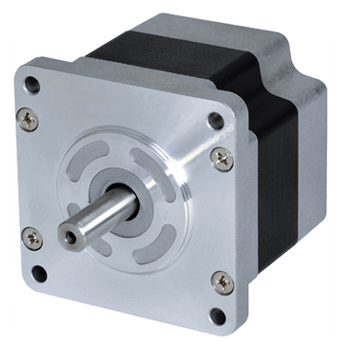 A21K-M596W AUTONICS STEPPER MOTOR
Product Code : A21K-M596W
Product Description
Data sheet
| | |
| --- | --- |
| Basic Step Angle[FULL/HALF] | 0.72º/0.36º |
| Max. holding torque | 21kgf.cm |
| Rotor Moment Of Inertia | 1400g·cm² |
| Winding Resistance | 1.76Ω |
| Rated current | 1.4A/Phase |
| Motor length | 68mm |
| Shaft type | Single shaft |
| Wire connection | Pentagon |
| Protection structure | IP30 |
| Approval | @(CE) |
| ElectroMagnetic brake_Rated excitation voltage | 24VDC @(=)±10%(no-polarity) |
| ElectroMagnetic brake_Rated excitation current | 0.62A |
| ElectroMagnetic brake_Static friction torque | 40kgf.cm |
| ElectroMagnetic brake_Rotation part inertia moment | 153×10@(^-7)kgf.cm² |
| ElectroMagnetic brake_B type brake | Power on: brake is released, power off: brake is operating |
| ElectroMagnetic brake_Operating time | Max. 60ms |
| ElectroMagnetic brake_Releasing time | Max. 15ms |
| Weight | Approx. 2.15kg(approx. 1.7kg) |
Motor length is measured without shaft.

Max. holding torque/Max. allowable torque is maintenance torque in stopping the motor when supply the rated current and is standard method for comparing the Performance of motors.

The weight includes packaging. The weight in parenthesis is for unit only.

Environment resistance is rated at no freezing or condensation.

Contact Us
C- 88, First Floor, Sector-65, Noida, Uttar Pradesh, 201307, India
Phone :+919632491583